Home | Blog |
Implant candidate
Blog
We offer these tips and information to complement our quality care. This is another way your Ottawa dentist and his team at General Dentist Solutions can help you maintain a healthy smile. You will learn about the different parts of the mouth, the diseases and problems that can affect them and how to avoid them. It is also an opportunity to learn more about the various treatments and care offered in our clinic.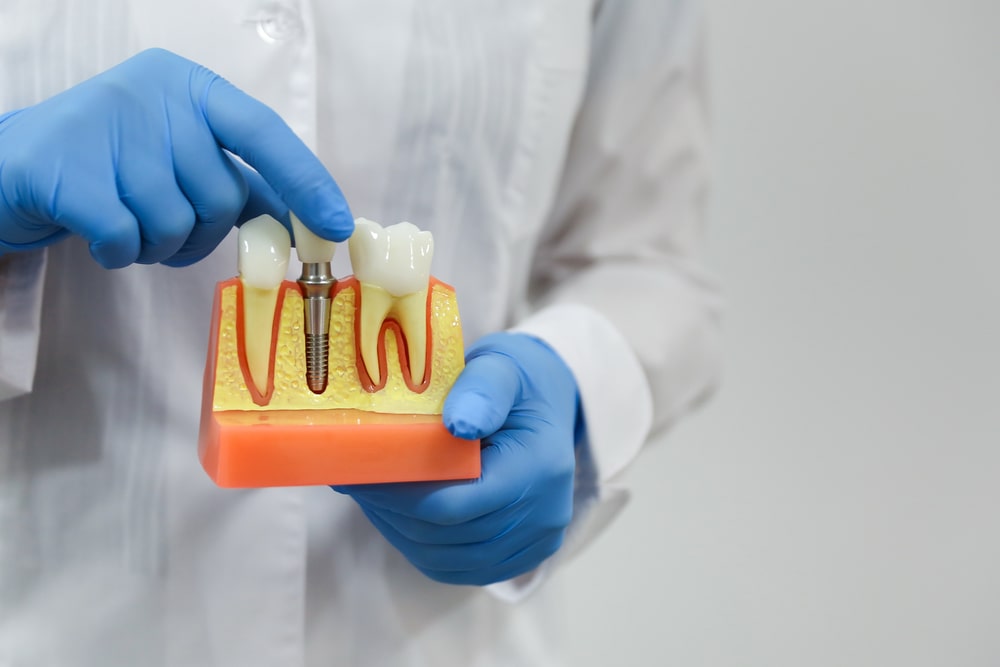 Implant candidate
Create by: General dentist solutions
27 October 2022
Are you a good candidate for dental implants?
Are you considering getting dental implants to replace one or more of your missing teeth? If so, there are certain criteria that must be met in order for you to benefit from dental implants. This is because these requirements help to ensure that the surgery required to place the implant(s) will be successful and that the treatment will be successful.
We discuss these requirements in the following section to help those who would like to use implants to regain a full and healthy smile.
What is a dental implant?
An implant is a small titanium screw. It is inserted directly into the jawbone in the course of surgery. During healing, which takes a few months, the implant fuses with the bone through a process called osseointegration. Because of this important factor, an implant can then act as an artificial root to support a replacement tooth. Multiple implants can also be placed to support a variety of dental restorations: bridge, partial denture or full denture.
In order for healing and osseointegration to take place as expected, there are certain conditions that must be met. This is why an implantology consultation is the first thing to do if you are considering replacing missing teeth with implants. During this consultation, with the help of an examination and x-rays, the dentist can determine whether the requirements we present below are met.
What are the requirements for dental implants?
Healthy gums: The gums must be in good condition to allow them to heal after the implants are installed. This is an important condition to meet, so any gum or periodontal disease must be treated before considering implant treatment.
Jaw bone density: in order for the dentist to be able to place the implant within the bone and to allow osseointegration, the volume and density of the bone must be sufficient. Unfortunately, this is not always the case when teeth have been missing for a long time. This is why treatments can be performed beforehand to prepare the jaw, such as bone grafting and sinus lift.
Good oral hygiene: Good oral hygiene habits are necessary to allow healing and maintain oral health during the process.
No smoking: tobacco smoke, because of the many chemicals it contains, interferes with the oxygenation of the gums and therefore with the healing of dental implants. For this reason, it is preferable not to smoke or to quit before undergoing an implant treatment.
Being patient: the entire process to benefit from the advantages of dental implants takes several months. Therefore, you should be aware of this important fact before starting a treatment. However, dental implants have many benefits for the health of the teeth and jaws, in addition to improving quality of life. They are a durable option for replacing missing teeth.
Quality dental implants in Ottawa
With the team at General Dentist Solutions, you can enjoy quality dental services, including implantology care. We are able to perform every step of the treatment in-clinic: bone grafting or sinus lift (if required), surgery to install the implants, and the design and fitting of the final dental restoration.
For dental implants in Ottawa that are up to 50% less expensive than with a specialist, request a consultation with our team.
Related articles
Do you have
any questions?
Do not hesitate to contact us to make an appointment or simply to ask about our quality services!
Office Hours:
Monday:
7:00 am - 5:00 pm
Tuesday:
7:00 am - 5:00 pm
Wednesday:
7:00 am - 5:00 pm
Thursday:
7:00 am - 5:00 pm
Friday:
8:00 am - 4:00 pm
F. (613) 686-1530